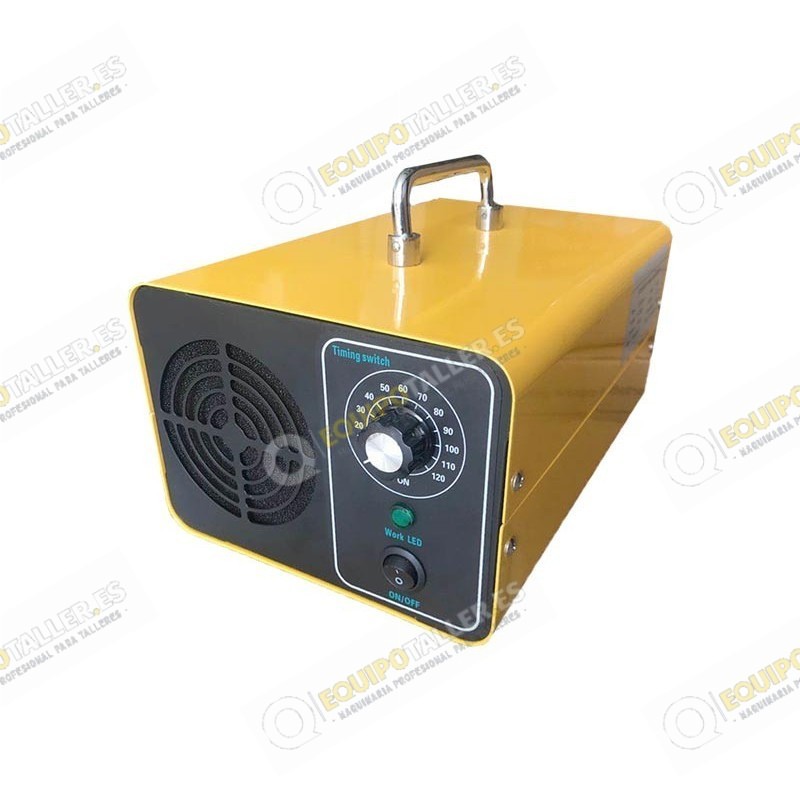 To enlarge hover over the image
Ozone Generator 5,000 mg / h 100 W
Ozone (03) is a colorless gas at room temperature, with a special odor, strong oxidation and extremely unstable. It can decompose into oxygen at room…
+ More info
Ozone (03) is a colorless gas at room temperature, with a special odor, strong oxidation and extremely unstable. It can decompose into oxygen at room temperature, and is normally mixed in the atmosphere in a less heavy state.
Ozone easily dissolves in water and breaks down. Ozone (03) is made up of an oxygen molecule carrying an oxygen atom. It is a transitory form. Oxygen atoms are used to increase oxidation, and the rest are combined in a stable state (02). There is no contamination in the ozone disinfection process, resulting in the greatest advantage of ozone technology.
The ozone generator is a device used for the production of ozone. Ozone is easily decomposed and cannot be stored, so it must be used on site. The ozone generator should be used wherever possible. Ozone is a great disinfectant with high efficacy and a huge application range. Ozone is produced by subjecting to high frequency and high voltage discharges using oxygen as raw material. Ozone is more active than oxygen, especially important are its chemical properties, it is a great oxidant. In the right concentration it can quickly kill bacteria that are in the air. No toxic residues are formed after use.
HOW DOES IT WORK
Our company's ozone generator produces ozone through high voltage discharges. This type of generator uses high voltage with a certain frequency to produce the electric field, which produces the electrochemical reaction in the oxygen molecules that results in the production of ozone (corona effect).
ADVANTAGES OF OZONE GENERATORS
This type of generator has the advantages of a well-established technology, stable work, correct ozone production, therefore the field of application is huge, both in industry and at home.
SPECIFICATIONS
| | |
| --- | --- |
| Model | EQTHBC-TB |
| Material | Steel plate |
| Color | Yellow |
| Voltage | 220V |
| Ozone production | 5 g/h |
| Power | 100 W |
| Air volume | 80 -100 m3/h |
| Disinfection space | 50 m3 |
| Dimensions | 185 x 275 x 150 mm |